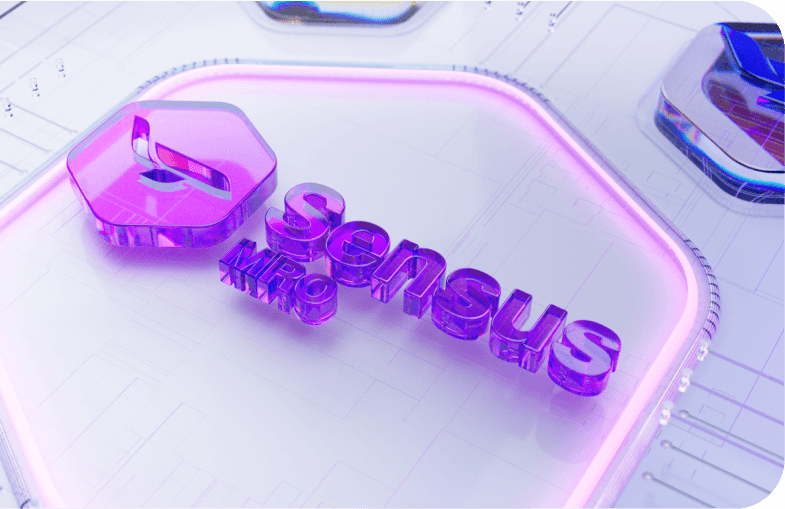 Sensus Maintenance, Repair, and Overhaul (MRO) is an advanced ERP solution. The platform has been specifically designed for every aspect of the aviation MRO base and line maintenance industries, making it a holistic MRO solution. In the constant struggle to eliminate constrictive procedures and increase productivity, Sensus Aero is the optimal MRO system for aviation executives, management, engineers, line managers, and departmental decision-makers.
Unique to the MRO market, our aviation MRO software is designed around best practices in LEAN operations and encourages greater efficiency through the identification and creation of processes requiring less human time and effort.
| | | | | | | |
| --- | --- | --- | --- | --- | --- | --- |
| Bidding and Quoting | Customer Profiles Management | Aircraft Management | Workscrope Loading | Historical Data Analysis and Estimation | Project Budgeting and Quoting | |
| Planning | Project Creation Based on Quotation | Hangar Slot Planning | Task and Subtask Planning | Tooling and Resource Pre-draw | Project Status Tracking and Change Management | Contract Costing Management |
| Executing | Work Orders Management | Material Management | Time and Labour Tracking | Structure Shop Maintenance Execution | Customer Portal | |
| Operations support | Human Resource Management | Total Management | PQF and Authorization Management | | | |
| Release and Invoicing | Maintenance Cost Administration | Invoicing Data Preparation | Performance Analysis | Project Closure | | |
| | | | | | | | | |
| --- | --- | --- | --- | --- | --- | --- | --- | --- |
| Core | System Configuration Management | User Permission Management | RESTful API | Third Party Solution Integration | Powerful Search | Reporting | Customized View | Data Changelog |
Mandatory
Optional modules



The Sensus MRO platform is a module-based system, which is highly customisable to match individual client requirements. Modules can be run independently or as part of an all-in-one system to match the needs of the end user. Using Sensus MRO software, aviation service professionals can streamline their productivity at the lowest cost and remain competitive in a consolidating market.
The maintenance software system utilises cloud computing benefits and is accessible from any device or location. Sensus MRO is the premium choice for MRO aviation organisations that want to enable cloud technology but are not prepared to replace an entire ERP system. Sensus MRO software implementation is fast and easy and is designed around specific business needs that allows the user to undertake smaller projects, or wider, full scope implementations.
Additionally, the platform efficiently aggregates diverse data and gives it a uniform meaning across the entire organisation, giving it an edge over other management systems. The consolidated use of data allows for more productive maintenance management, and the identification of new opportunities.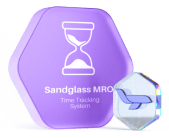 Sandglass – Time Tracking System
The Sandglass efficiency tool enables logging and analysis of the actual time spent on and in between tasks across an entire organisation.
Learn more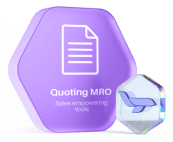 An easy-to-use sales empowerment tool has been designed to save valuable time when quoting on complex aviation MRO projects and calculating bottom line financials.
Learn more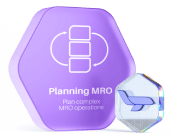 A highly intuitive tool providing all the necessary functionality for planning, managing, and tracking MRO inventory and projects.
Learn more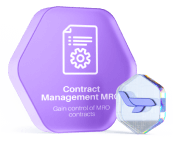 Using all the acquired data the Contract Management tool provides the necessary functionality for managing and tracking every MRO project from beginning to end.
Learn more
A unified space that ensures the easy management of employees, employee groups, employee certification, and employee authorisation.
Learn more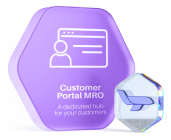 A window into your MRO organisation and an efficient and engaging way for your customers to track the project's status and take decisions on its progress in real-time.
Learn more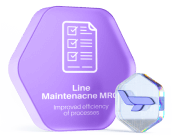 A dedicated Line Maintenance MRO helps to manage various aspects of aviation line maintenance requirements.
Learn more