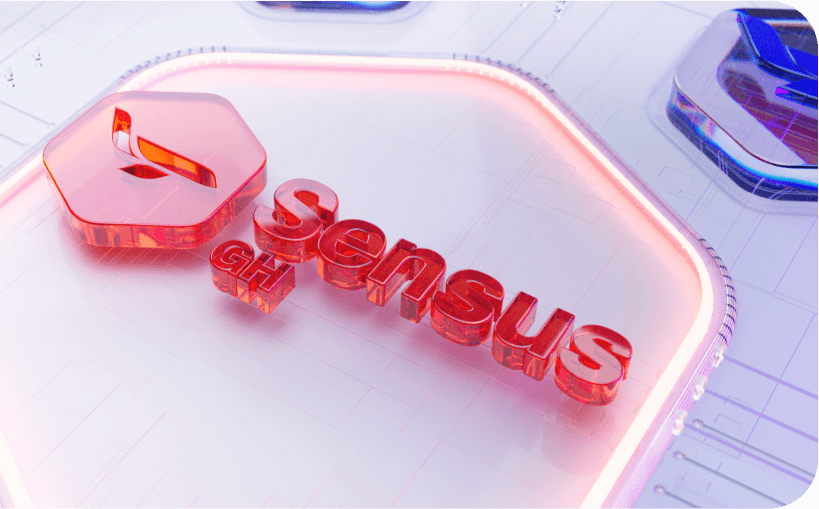 For effective management and control of airline ground handling operations, Sensus GH provides an easy-to-use, cloud-based solution that allows you to plan, initiate, and monitor your daily maintenance procedures in one place.
From aviation GSE management to personnel resourcing, Sensus GH's overarching airline and airport ground handling analytics provide you with insights that help you make key efficiencies across vital aviation ground handling operations.
State of the art AI algorithms, combined with a neural network, deliver a constantly improving airport ground handling system, which reduces human input and error. With its smart design we aim to boost visibility, increase quality, and save significant time.
We believe in strong teamwork and this mantra is represented in the airline ground handling software itself – all business units, from operations to management, are working together through a unique flow. The introduction of self-control will also accelerate the speed and accuracy of future ground handling operations and ground handling equipment management.
Sensus GH is a ground operations software system designed for small, medium, and large-scale ground handlers. You can be safe in the knowledge that the management software will handle future scalability of operations and business growth. Organizational and operational control can be established through the standardization of processes and auto-reporting through a single station, or several stations.
Long-term planning (Rostering)
Post-operation statistics, reporting and invoicing

An all-in-one airport and aircraft ground handling system with the flexibility to adapt to your business flow and operations is an important factor in ensuring smooth operations, customer satisfaction and timely reporting. From HR, Training, Billing, Quality control, and GSE management, to long-term planning, real-time operations, and time attendance, we enable you to provide the full cycle of GH business. We always strive to put the needs of the user at the center of our product with our software solutions ― that's because we know the growth of the system is purely dependent on the end user.
We focus on things that really matter:
With almost limitless software customization and scalability, Sensus GH can improve the efficiency, automation, and productivity of all ground handling and A-CDM processes.

Eliminating paper documents from the processes

Increasing profitability by optimizing processes

Improving service quality by analyzing metrics

Minimizing the risks of incidents

Drastically reducing human errors

Providing you with a decision support system (DSS)

Minimizing the stress when it comes to audits

Improving teamwork between business units

Helping with the speed and accuracy of invoicing

Participating heavily in the company's digitalization process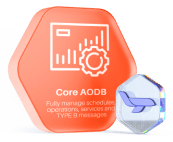 Sensus Core AODB helps to fully manage schedules, daily ground operations, air transport services, and TYPE B messages.
Learn more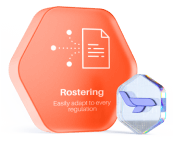 The Rostering functionality of the Sensus GH platform easily adapts to every regulation and provides efficient resource allocation for staff rosters using AI.
Learn more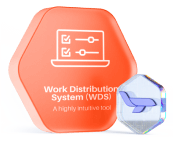 Work Distribution System (WDS)
WDS GH is the ultimate tool for managing daily airline operations while incorporating mobile devices for real-time tasking. This allows not only the ability to track, but to identify the business risk index of task turnarounds.
Learn more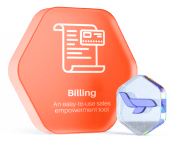 To ensure on-time service data collection, Sensus GH allows the automation of all billing processes with basic handling, additional services, and ad-hoc contract control for ground handling and de-icing.
Learn more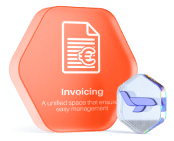 Working together with Billing GH, Sensus GH's invoicing module allows automatic invoicing of all customers, identifying any missing information along the way, and enriching fleet management.
Learn more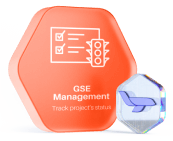 Effortlessly oversee and control all aspects of ground support equipment GSE management.
Learn more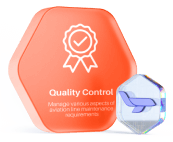 Sensus GH can help track and analyze a wide range of incidents to help ensure company-wide performance and quality control.
Learn more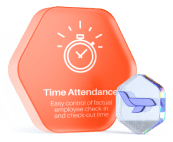 Easy control of factual employee check-in and check-out times. With the help of this tool, users can gather all data and automatically export it to the book-keeping system, where it can be organized as role-based data.
Learn more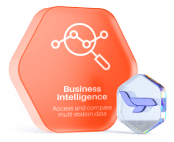 The Sensus GH business intelligence dashboard offers access and comparisons of multi-station data and metrics that you can quickly access as links stored in your browser.
Learn more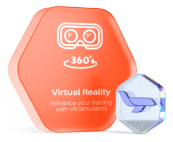 Advance your training with pre-built VR simulators for de-icing, workaround, and other procedures.
Learn more